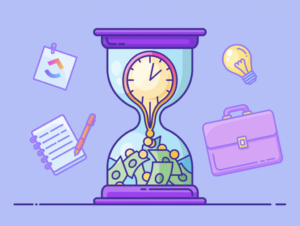 Hello everyone, hope things are fine at your end.👍
I am fine too…🙆
Hope the things are not getting boring out here.
Please bear with me as I'm an inexperienced writer😛….slowly, gradually I will try to attract your attention.🙋
We feel and think many a time that things are not easy rather most of the things seem to be difficult to us and that's life. And I am sure many of you must be feeling whatever I have written for last two days on the present situation sounds difficult to maintain. That may be because we have never been into such routine life before but believe me it's all about time management⌛ with a little dedication.
Okay, let me share a recent example of mine on this topic. During lockdown my cycling habit was discontinued for obvious reasons and after the lockdown it took me almost a month to restart it for obvious reasons like household work, regular office and all unending daily tasks. Though I started going to office on daily basis but I struggled to start cycling again. Then finally one day I strongly made up my mind, managed some time in the morning and the next day I could restart cycling and now I am back on track…the cycling track🚴. This was just a simple and small example to share, there are many such small and big tasks which we always think of and could not start.
Remember, the expert in anything was once a beginner.

We have to start somewhere.
To maintain H2 (Health & Hygiene) needs a strong mind set, a little dedication, some time management and passion towards a beautiful life.
You can start with small initiatives whatever is possible at your end and then slowly you can add on to your daily routine. Most of us spend too much time on what is urgent and not enough on what is important, let's focus on what is important for us and our life.
Tips to manage time:
·

Make a task checklist/to do list📋
·

Set time limit to each task⏳
·

Change schedule as per requirement
·

Maintain a buffer time between each task
·

Be organised📅
·

Don't need to be perfect all the time
·

Learn to say NO
·

Find your inspiration
It is just a matter of setting priorities out of our busy schedule…
It may look difficult but not impossible…
Let's manage our time and make our life beautiful ✨🌈
Take care, Good Night
Keep reading me